Photo credit - GJ
Photo editing - Nick Perlman
No Remission - May 11, 2011 - Highline Ballroom Review
So No Remission played with Warbeast, Heathen, and Destruction last week at the Highline Ballroom. There was an all right turn out for a Wednesday evening show. Spirits were high, every body was ready to rock out, bands and fans included.
During their 20 minute set, No Remission was able to squeeze out five of their new tracks offThrough Blackened Skies. The first three, "The Hunter", "3 Years", and "Skeletal Messiah", demonstrated No Remissions expert ability to rock out and get a crowd head banging. They relentlessly kept up with their technically demanding onslaught through interesting song structures and precise rhythmic changes. I was particularly taken with the vocal contrasts, from guttural to clean to snarling, in "3 Years". The vocals had a bigger impact live than I had expected. The overall sound was clear and big, I could pick out each instrument, even the bass. I was especially impressed with the percussion. Although the toms could have been a tad louder, it was surprising to hear such a big sound come out of such a small kit. ( I think there was only one floor tom and two other toms). "Skeletal Messiah", tastefully dedicated to Joan Rivers, preceded "This Plague Will Kill Us All". At this point No Remission displayed that they can create more than a straight forward "Are you ready to rock?!?!" vibe, but they can pensively build up and explode just as well live as in the studio, even with their complicated guitar solos. For the finale the crowd was treated to "New Dark Age", a song built up on a sitar-like guitar riff complete with No Remissions refreshing approach to song structure.
This performance was an awesome warm up for No Remissions release party for Through Blackened Skies. Highline was just an appetizer, dinner and dessert will be served at Webster Hall, Saturday, June 18th. We can look forward to another tight as hell performance out of No Remission. We can also expect some performances from Left In Ruins, Arcane Malevolence and Alekhine's Gun. Don't miss it, tickets are only $10.
Review written by Laurcifer - Scroll down to check out photos from the Highline Ballroom show and the details for the upcoming release show on June 18 at The Studio at Webster Hall.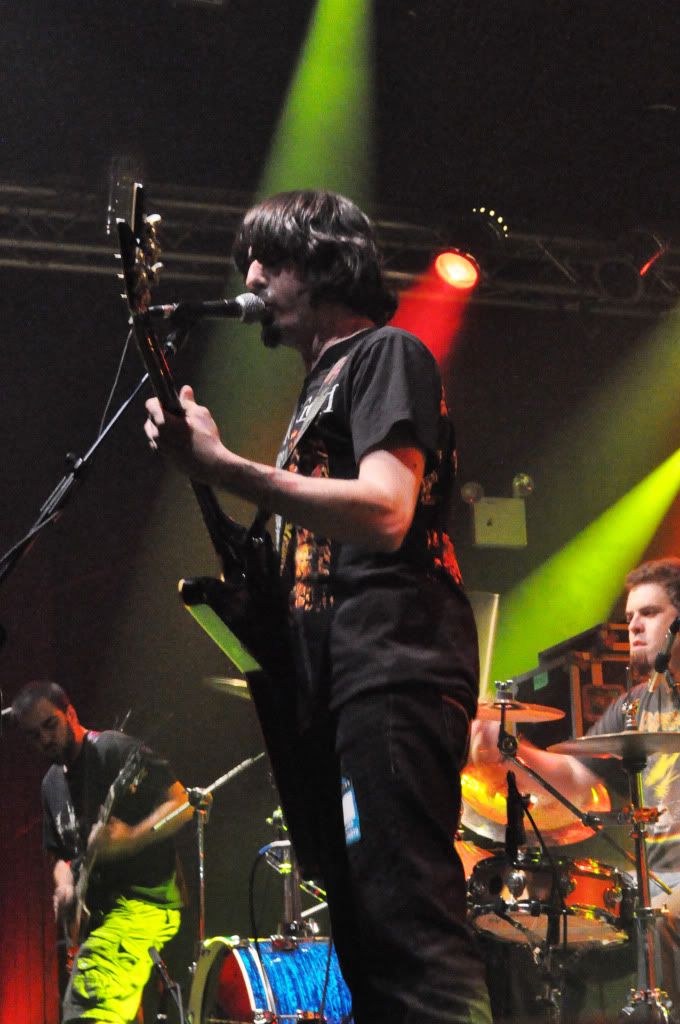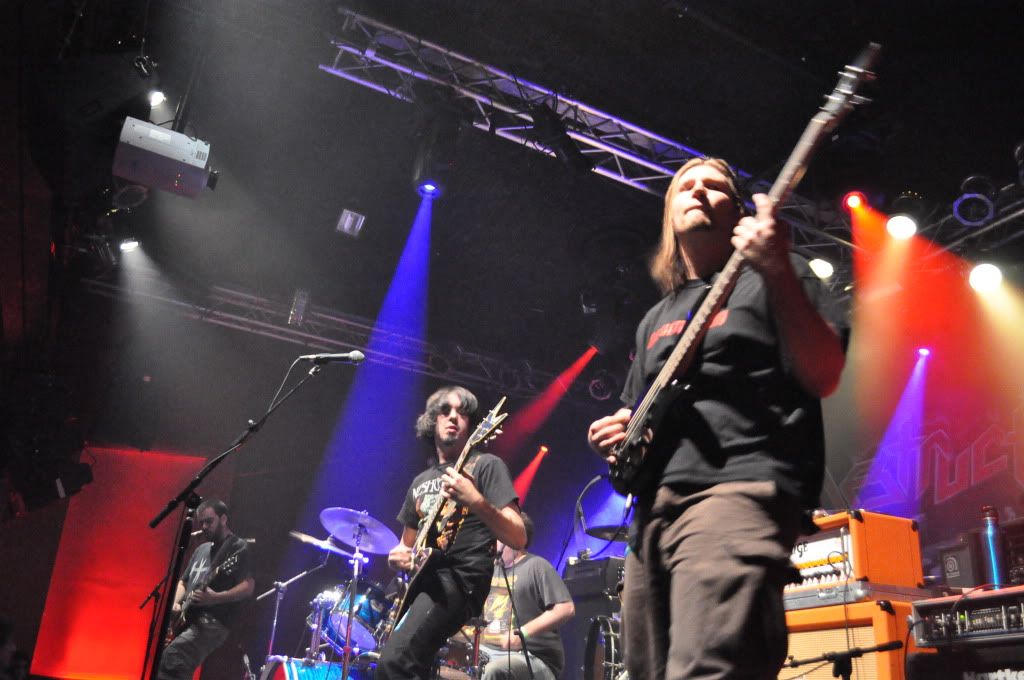 Highline Ballroom photos taken by Bruce Jurado
No Remission is: Will Checchi - Guitar/Vocals, Kurt Balogh - Guitar, Greg Perlman - Drums and Dan Paprocki - Bass.
No Remission on the internet:
No Remission is proud to announce that after 2 and a half years we are finally set to release our full-length "Through Blackened Skies" produced by Billy Graziadei. To commemorate the release of our album, we will be holding a record release party at the Studio at Webster Hall on June 18.
https://www.facebook.com/event.php?eid=212900932070667