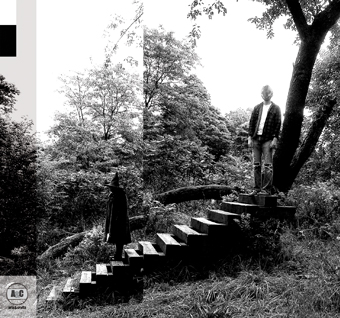 From now until midnight on Saturday October 31, 2009, you can download the entire breakthrough, critically acclaimed, self-titled album Timber Timbre for FREE at www.timbertimbre.com.
http://www.arts-crafts.ca/timbertimbre/
We encourage you to listen to the album that KCRW (where you can hear them live this Wednesday October 28) raves, "Timber Timbre takes on the topic of love but presents it in a cloak of macabre beauty that is perfect for the Halloween season. Songs full of eerie sounds, dark imagery and ghoulish lyrics will make for a spellbinding session on Morning Becomes Eclectic."
long-list nominee for the 2009 Polaris Music Prize, Timber Timbre was heralded by the Canadian press since its release this summer on Arts & Crafts. Playing CMJ
last week, Time Out New York wrote that Timber Timbre was "the standout act" describing their set as "powerfully dark, even eerie folk tracks (which) managed to keep the crowd positively awed." TheVillage Voice called them a "uniquely creepy beauty".

Go now to www.timbertimbre.com.... and discover (for free!!) the album Toronto's Eye Weekly has already called, "The Album of the Year".


Timber Timbre recently wrapped up a month-long North American tour and will return to the road this week.
Upcoming tour details:


10/28/09

Los Angeles, CA

KCRW

11am PST

10/28/09

Los Angeles, CA

Origami Vinyl

(live in-store performance)

10/29/09

Los Angeles, CA

Bootleg Theatre (with the Antlers)

11/7/09

Toronto, ON

North York Library

11/17/09

Albany, NY

Valentines

11/19/09

Arlington, VA

IOTA Club

11/20/09

New York, NY

Joe's Pub

11/25/09

Montreal, QC

Casa Del Popolo

11/26/09

Wakefield, QC

Black Sheep Inn

11/27/09

Kingston, ON

Grad Club